MATERIALS
STEEL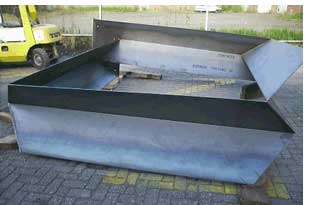 We treat practically all sorts of steel. Sorts of steel we regularly work with are:

- plain steel
- metallized (or thermical sprayed) steel
- sendzimir galvanized steel
- zincor galvanized steel
- hot dip galvanized steel
- electrolytical galvanized steel
- cast iron

When your product is not metallised or galvanized yet, you can let us do it. We can also sandblast, powder coat or paint-spray your steel products.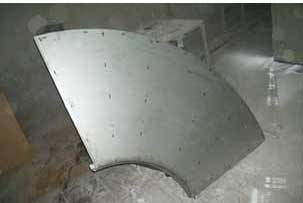 STAINLESS STEEL
With the treatment of stainless steel we are also highly experienced. Depending on what you want, we can shot peen your product or, after an appropriate pre-treatment, powder coat or paint-spray it.

ALUMINIUM
We also treat aluminium products. Plain, anodised as well as casted alumium are shot peened or, after an appropriate pre-treatment, powder coated or paint-sprayed by us.

SYNTHETIC MATERIALS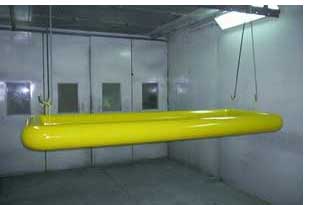 Also synthetic products are regularly treated by us. Especially common synthetics like pvc, abs and polycarbonats. After an appropriate pre-treatment we powder coat or paint-spray these synthetics for you.

WOOD
The treatment of wood is also a regular activity. After the essential prepatory work, we coat them in the wanted color. An example of wooden products we often treat this way, is wooden furniture. The furniture then looks like new again.
You can also peen shot wood. This makes the wood look more natural: the grains are deeper and the color gets lighter. You can also just let us sandblast your product; the surface then gets rougher.
For a wooden object to be treated by us, it is is necessary that it is hardwood (for example oak).

GLASS
A treatment which is getting more in use recently, is the shot peening of glass. You then get a sort of frosted glass. This is used a lot in design furniture. Of course we also take care of this treatment.